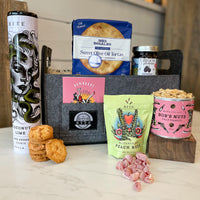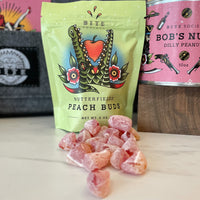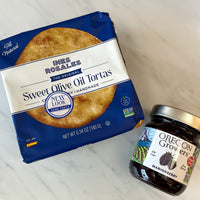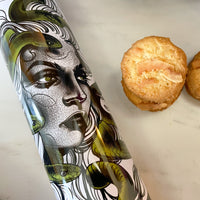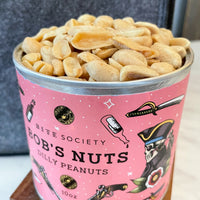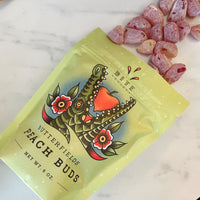 Description
Basket Contents
Shipping
Dimensions
This little snack basket was made to give your favorite Vegan all the good S's: Salty, Savory, Sweet. Packed with snacks and snacks alone.
On the Savory side: enjoy an Ines Rosales Cracker with Marionberry Jam. Hear us out... it is a great little combo that can stand in for breakfast, afternoon pick-me-up, or around here for lunch in a pinch.

Move on the Salty with Bob's Dilly Peanuts which pack a little vinegar with that salt.
Bring on the Sweet with Butterfields Peach Buds. We call these "all the peach with none of the fuzz" Finally try our Vegan Lime-Coconut Cookies -- don't let your non-Vegan friends in on the secret.

A little bit more about the cookie... Coconut is a lovely Vegan taste builder, coconut oil is a great vegan substitute for butter, and coconut is just delicious. Bite Society's Vegan Lime-Coconut Cookies bring coconut to the party combined with a strong lime backbone -- yeah, we mixed them both together. The cookie has a light crunch to the exterior with a softer crumb inside. These cookies are a favorite at our Pike Place Market stand.

All of our baskets include your choice of our original Bite Society Cards written by hand with your message. On rare occasions, we may have to make a substitution of items in your basket.
This basket contains:
Ines Rosales Olive Oil Tortas
Free Shipping to the lower 48 (non-P.O. Boxes).

Alaska, Hawaii, & P.O. Boxes see cart for rates
USPS likes this size box so shipping is pretty reasonable via USPS.
This basket is a small.
The felt basket is 15" long x 9" deep. With the handles the basket is about 10" tall.
A small dog or a typical house cat could sit in this basket pretty comfortably. You could probably lay an infant in it. I think I could get 3, 6 packs across the bottom with space for about 3 baguettes on top.