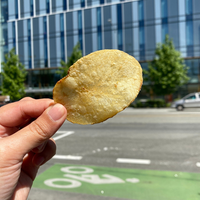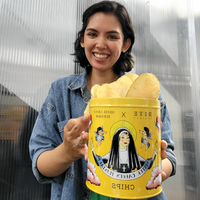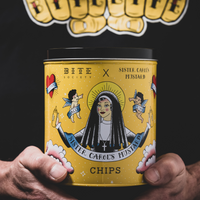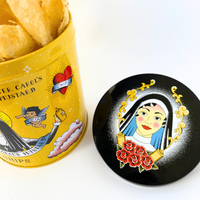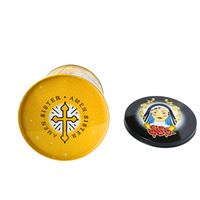 Sister Carol's Mustard Kennebec Potato Chip Tin
Out of the three flavors of potato chips that we make, Jess's favorite is the newest roll out, Sister Carol's Mustard Chips: "They're a little sweet but also salty like a potato chip should be, what's not to like!?"
We took our excellent Kennebec potato chip and our signature Sister Carol's Mustard recipe and put them together to roll out our newest potato chip flavor: Sister Carol's Kennebec Potato Chips. You've been warned: these salty sweet crispy bites are highly addicting

We source our potatoes from Washington State. Idaho, hold our beer. We've got this. Know as a chipper potato, the Kennebec is low in water content. This makes for a crispier chip.
Ingredients: Kennebec Potatoes, Canola Oil, salt, sugar, white distilled vinegar powder (Distilled White Vinegar Powder (Maltodextrin and white distilled vinegar), Mustard Powder, dijon (dehydrated Dijon Mustard Powder (Dijon mustard [Distilled Vinegar, mustard, salt, white wine [Contains Sulfites], Citric Acid, Tartaric Acid, Spice], Maltodextrin, Food Starch, Natural Flavor))