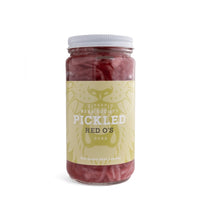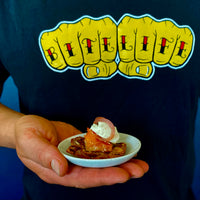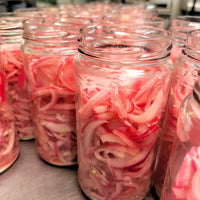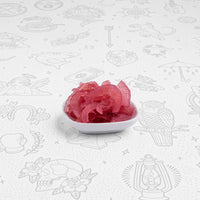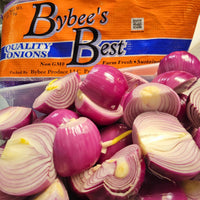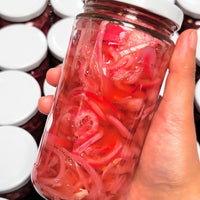 Popping with tangy flavor, this is the little black dress of the pickle world. Pretty in pink, they are a delicious topper to an hors d'oeuvres, or a flavor punch in a salad. The versatility is undeniable.

We make these delicious pickled red onions in the late summer and use local Washington grown red onions. The onion crop is fresh and just out of the ground. We call our method farm-to-pickle. (Pretty sure we made that up over some pickle juice that might not have been all onion).
This little jar is the difference between ordinary and extraordinary. How, you say? I will tell you...because I care about you. Love a cheese platter? You will love it more with a side of pink Pickled O's. Want to look fancy without even trying? Schmear of a soft cheese on a cracker, smoked fish, and a topping of our Pickled Red O's. See Bob's bite in the photos. We call that the Perfect Bite.
Ingredients: Red Onion, Vinegar, Sugar, Water, Salt, Calcium Chloride