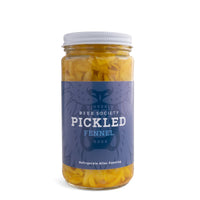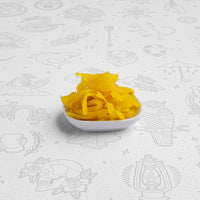 Our pickled detectives found a recipe that keeps the crunch and anise flavor of fennel but adds a dimensional herbaceous twist to your dish. Try this with smoked salmon or a soft white cheese, you won't regret it.
We developed this pickle for a very particularly Scandinavian clientele. They loved it so much, we decided to put it in a jar for you. Fennel is actually related to the carrot, if you can believe that. The Romans brought it with them as they conquered new territory, spreading the Mediterranean loving plant into Northern Europe.
Good news. You don't need a Roman to get this Pickled Fennel. In fact, you can order it straight up or get it as part of these baskets:
If you are a fennel aficionado, you might want to pair this singular pickle with our Orange-Fennel Before Dinner Cookies.

Ingredients:  Fennel, Sugar, Vinegar, Water, Vanilla Bean, Turmeric