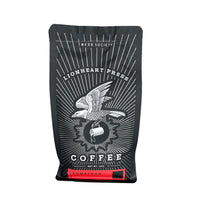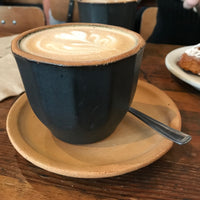 Our boldest strength coffee is a coffee fan favorite. We frequently get calls from folks who ask if they can buy this coffee outside of the basket. Good news. You can. For coffee lovers who favor a strong cup of Joe but aren't looking for a burnt, er, dark roast. From the cuppers: Herbal, Root Beer, Chocolate.
Roasted in Seattle. We didn't invent coffee, but we sure know how to roast it.
Where is our single source coffee from?
Sumatra is an island that is part of Indonesia. For those of you planning a stint on Jeopardy, it is the 6th largest island in the world. That is a whole lot of coffee. It has produced coffee since 1884.
The coffee plant was brought to Sumatra by the Dutch from Ethiopia (where it grew wild). A Bite Society aside, who figure out that roasted this bean, grinding it, and pouring water over it would yield such a great gift to all of us.
Sumatran coffee is known as a low-acid coffee. This is thought to be a combination of the soil quality and the wet-hulling process used by farmers. They go old school for a cup of brew that is tops among old school coffee drinkers.
At Bite Society, our Lion Press Sumatran coffee won our initial tastes test hands (and cups) down. Earthy and rich, this is a coffee that you can drink all day.
Want to gift this delicious coffee - order it on its own or part of these baskets:
Most orders ships same day.