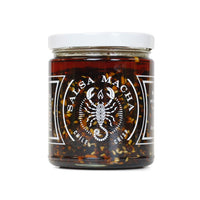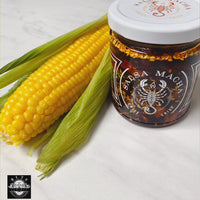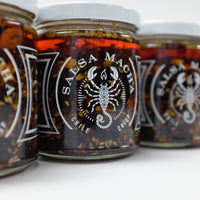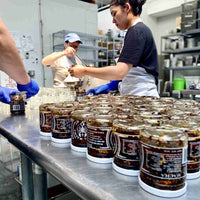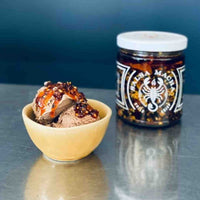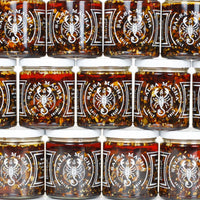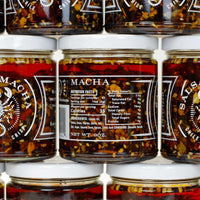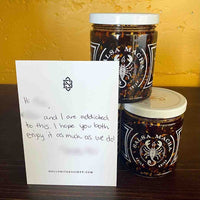 What can't Salsa Macha do? Let us know. We haven't found it yet. This blend of garlic, chiles, pepitas, and just a hint of cinnamon elevates everything from roasted meats and vegetables to ice cream. If you have been searching for where to buy Salsa Macha, search no more.

This do-everything condiment has its roots in Vera Cruz and Oaxaca, Mexico. This sister to Chinese Chili Crisp has a decidedly Mexican flavor profile. We use it on nearly everything we eat. Eggs? Most definitely. Whether you like them sunny side up, in a scramble, or poached, this spicy, crunchy blend of flake chili, fried garlic and onion, pepitas, sesame, and cinnamon will brighten up any egg dish.
In addition to keeping a jar on the table as a go-to condiment, you can also use it to bring a simple protein or vegetable dish together. One of our favorites is a simple chicken salad with left over chicken, a dollop of your favorite mayonnaise and a scoop of this go-to condiment.

Need a simple side dish that wows? Check out the video below as Bob makes a very simple corn and macha salad. This spicy and flavorful condiment was the schizzle whilzzle of 2020. Check out the New York Times article about what they are calling the The Most Valuable Condiment of 2020. Then come back and try one for yourself...or 3 or grab a 6-pack.
¿Quien es más macha?
This 9 oz. Jar is sold by the each, a 3 pack, or a 6-pack.