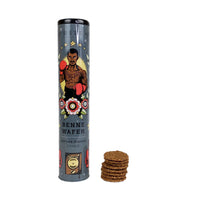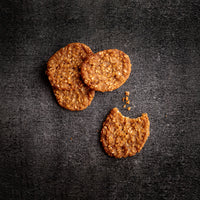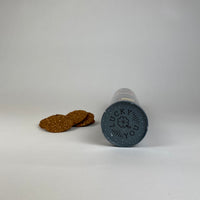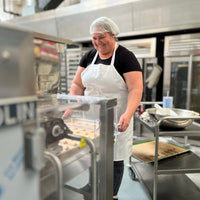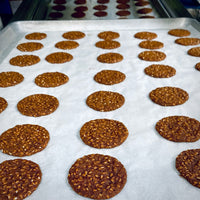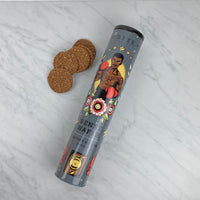 No joke here. We just love this southern classic. Try it. You won't regret it. Not like what you did last night. That you will regret just a little, but the Bennes may help with that.
Seriously, this is a classic American cookie simply made with sesame seeds that works as well with a chunk of aged white cheddar as it does with a bowl of ice cream. Crunchy and light, it makes the perfect bite (yeah, we went there).
This tin of cookies contains two sleeves with 20 Benne Wafers per sleeve. That is 20 cookies for now, and 20 cookies for later. And sometimes later comes faster than you planned.
Ingredients: Brown Sugar, Sesame Seeds, Whole Egg, Flour, Butter, Salt, Baking Soda, Vanilla
CONTAINS: EGG, SESAME SEEDS, WHEAT