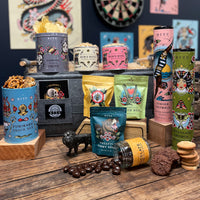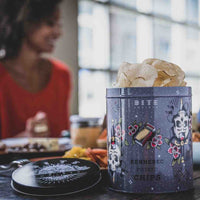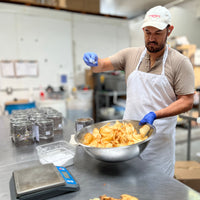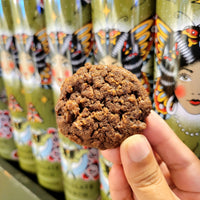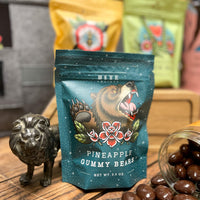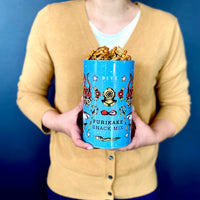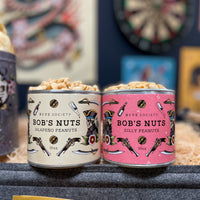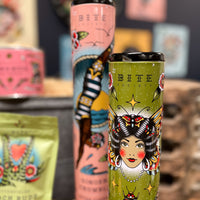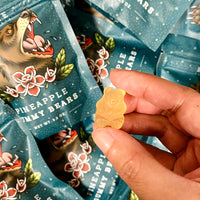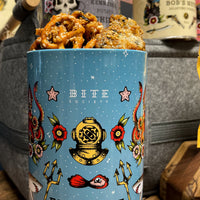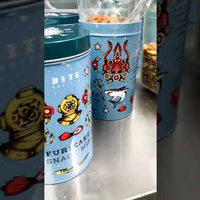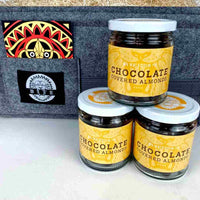 Description
Basket Contents
Summer Heat
Shipping
Dimensions
Having a bad day? A good day? A regular day? When have you ever thought no snacks for me today? You haven't, because:
You are not crazy.
You understand the invisible layer of the Food Pyramid where they keep snacks.
Salty and sweet are oh so neat.
For this one, we brought our A-game (as in snAck):
We start with the Bite Society snack heavy hitters here: Kennebec Potato Chips, Furikake Mix, Bob's Dilly Peanuts, and Jalapeno Peanuts.
Chocolate is a must so we have included our After Dinner Chocolate Crunch Cookies, Beehives, and Dark Chocolate Almonds. Dive on in to a tin of Ginger Crumble Cookies. Then finish your magical journey with Pineapple Gummy Bears and Peach Buds

Good news. This gift basket ships for free within the continental United States (it just keeps getting better, doesn't it?).
Learn More About Our Snacks
Want to know more about some of our best house made options for crunchy bites?
Check out our ode to the Kennebec Potato Chip. Potato chips sold in a tin are nostalgia in a can. If you grew up like we did with Charles Chips making weekly potato chip deliveries to your house, you get a little teary when you see potato chips in can. We updated ours with American Flash Tattoo skulls. If that makes you a little teary, then please pick up the phone and call us. We really need to meet in person.

Furikake Mix is a salty sweet gem that was invented in Hawaii. Give Hawaiians a pedestrian snack mix, and they will return something truly magical. The addition of Furikake gives this crunchy treat a savory boost. We put a pinch of Togarshi in ours for a spicy bite.
All of our baskets include your choice of our original Bite Society Cards written by hand with your message. On rare occasions, we may have to make a substitution of items in your basket.
During the summer months, we monitor the temperature. If temperatures will be above 72F and we cannot get the basket delivered within 48 hours, we may substitute a different candy for the chocolate in the basket. If you absolutely have to have the chocolate, choose 2-day shipping at check out and write us a note.
Free Shipping to the lower 48 (non-P.O. Boxes).

Alaska, Hawaii, & P.O. Boxes see cart for rates
This box is a little bigger than what USPS likes to ship. If you can, ship it to a non-P.O. Box!
This basket is a medium
The basket is 20" long by 12.5" deep and 13" tall with the handles.
You can stack magazines in this nicely. I have piano music in mine. Sticking with music, I'd say it will hold 3-4 clarinet cases.