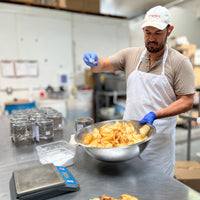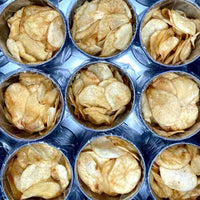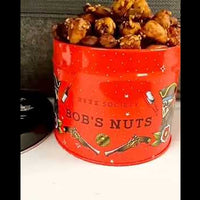 Description
Basket Contents
Shipping
Dimensions
The Very Vegan gift basket includes many Bite Society favorites that can easily transition your Vegan snacker through the day. Start off with a cup of Ethiopian coffee and Kiyomi's Granola. A perfect match of single source coffee and our favorite Seattle granola.
Mid morning snack? Go for a handful of Bob's Spicy Nuts followed by Butterfields Peach Buds. We make Bob's Spicy Nuts in-house. Pecans, Almonds, Cashews, and Hazelnuts are baked with a secret blend of Bob's favorite spices to make a savory and slightly sweet nut mix. This savory nut mix is addicting.
In the afternoon enjoy a spot of Irish Breakfast Tea with snacks of Ines Rosales Crackers with Strawberry Pinot Noir Jam, Kennebec Potato Chips, and Vegan Lime-Coconut Cookies*.
All of our baskets include your choice of our original Bite Society Cards written by hand with your message. On rare occasions, we may have to make a substitution of items in your basket.
*Due to supply chain issues, we may substitute the Vegan Lime-Coconut Cookies for candy & or chocolate.
Ines Rosales Original Tortas
Lemon Drops
Free Shipping to the lower 48 (non-P.O. Boxes).
Alaska, Hawaii, & P.O. Boxes see cart for rates
This basket is a medium
The basket is 20" long by 12.5" deep and 13" tall with the handles.
You can stack magazines in this nicely. I have piano music in mine. Sticking with music, I'd say it will hold 3-4 clarinet cases.