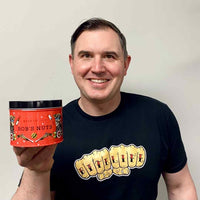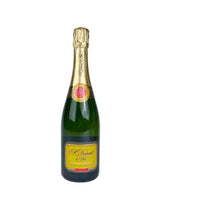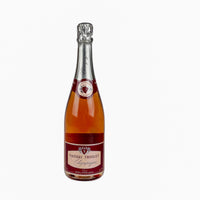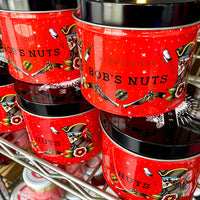 Description
Basket Contents
Shipping
Dimensions
Behold the bounty of this Pacific Northwest gift basket. Stretching from Oregon through Washington and into the Southern bits of B.C., we bring you a gift basket of bites that will make you want to grab your Gore-Tex and flaunt your flannel. Just don't open an umbrella, we don't use them here!
Start with Hot Smoked Coho Salmon with SnoFrisk Cheese, Olympia Provisions Saucisson Sec from Portland, Ferndale Farms Smoked Scamorza from Whatcom County in Washington, Seattle made & Washington grown Pickled Dilly Beans, You'll also find a stash of Oregon Growers Marionberry Jam and Rain Coast Crisp Crackers made in British Columbia. Bob's Spicy Nut Snack brings a little bit of heat to the Puget Sound party -- made in Seattle by us and features our beloved Filbert (or a Hazelnut if you must)
After snacking up a storm, brew up Seattle's LionHeart roasted coffee and serve it with our signature Open sesame cookies. This cookie recipe has been with us from the start and continues to impress. For dessert, try Theo's Seattle Bar or Bite Society artisanal chocolates.
This PNW gift basket holds the bounty of a Puget Sound harvest as well as a slew of our favorite bites are included in this snack box.
Smoked salmon, Sno Frisk, and a touch of Marionberry Jam. The salty, smokey, creamy, and sweet combination is the PNW in a bite.
Jump on to the Saucisson Sec chased with a bite of Dilly Beans. It's a charcuterie board in a mouthful.
Smoked Scarmorza was made to go on a Raincoast Crisp Cracker and get topped with one of Bob's Nuts. Yeah, we said it, but try it. You won't regret it.
At Bite Society, we have taken our love of cooking and kitchens of the Pacific Northwest a little bit further. We wanted to bring the spirit of the kitchen to the basket. When we think about about our favorite chefs, cooks, bakers, and dishers, we also remember their tattoos. The cupcakes, the beef cuts diagrams, the knives, the ice cream cones, the birds, the cleavers. Seattle is home to Seattle Tattoo Emporium, the oldest tattoo parlor in the United States. When put the food in the basket, we also included the artwork from some of our favorite cooks on the packaging. This basket is truly straight from a northwest kitchen.
All of our baskets include your choice of our original Bite Society Cards written by hand with your message. On rare occasions, we may have to make a substitution of items in your basket.
A few notes about Pacific Northwest foods:
When It comes to the gourmet foods of the Pacific Northwest, local is key. NY Times food critic Frank Bruni said of the PNW, "I'm hard-pressed to think of another corner or patch of the United States where the locavore sensibilities of the moment are on such florid (and often sweetly funny) display, or where they pay richer dividends, at least if you're a lover of fish."
Here are a few of our favorite foods that our local to the Northwest and create the unique flavor we associate with the upper left corner of North America.
Marionberries: These are a relative of the blackberry that were originally cultivated in Marion County, OR. This berry ripens in July and August. This dark sweet and tart berry is good on ice cream, in a pie, or in a lovely jam.
Hazelnuts: Oregon grows nearly all of the Hazelnuts in America. By the way, we call them Filberts up here.
Pickled Dilly Beans: Scandinavian settlers brought their tradition of pickling vegetables to the Northwest. Our green beans are grown in Western Washington. We call them farm-to-jar.
Open Sesame Cookies: Our Open Sesame cookie is an homage to the Chinese Sesame Cookie. NW cuisine is a natural fusion of influences from the groups who settled the upper left corner.
Chocolates: Seattle has become a mecca for small batch chocolate makers. Theo's Chocolates is the orginal bean to bar maker in America.
Grab this basket for yourself or send it to someone who needs a gift from the Pacific Northwest.
The cold items in this basket require 2-day shipping outside Washington State.
If you add champagne to this box, and we highly recommend that you do, please know that we cannot ship to: Alabama, Arkansas, Maryland, Mississippi, New York, Pennsylvania, Texas, and Utah.
All of our baskets include your choice of our original Bite Society Cards written by hand with your message. On rare occasions, we may make a substitution in your basket.
When creating a gift basket from the Pacific Northwest, we wanted to make sure it included products from small businesses and makers who create high-quality gourmet food.
This basket of treasts from the Pacific Northwest contains:
Hot Smoked Coho Salmon
SnoFrisk Cheese
Olympia Provisions Saucisson Sec
Smoked Scarmorza
Free Shipping
Free 2-Day Shipping to the lower 48 (non-P.O. Boxes).
Alaska, Hawaii, & P.O. Boxes see cart for rates
This basket has a cold pack so when sending to a PO, make sure your recipient knows to head on down to the box in a timely manner!
This basket is a medium
The basket is 20" long by 12.5" deep and 13" tall with the handles.
You can stack magazines in this nicely. I have piano music in mine. Sticking with music, I'd say it will hold 3-4 clarinet cases.