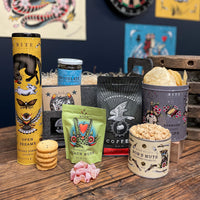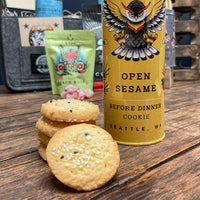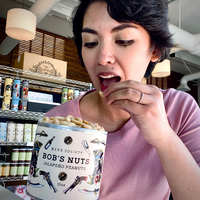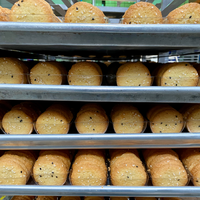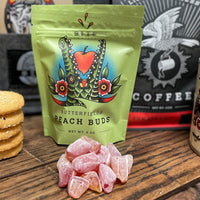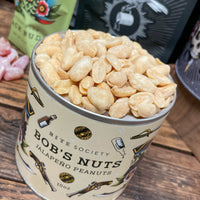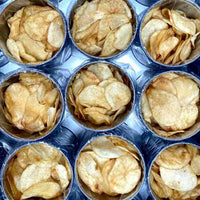 Description
Basket Contents
Summer Heat
Shipping
Dimensions
Let's make "thank you" cool again. Let's throw in, "welcome to the neighborhood," "just thinking of you," and, "nice tatts" while we are at it. This basket is stuffed with snacks for someone who deserves a little warm and squishy.
Some noodling on the interwebs reveals that "Thank you" has been around since the middle ages. It related to the word "think" and was generally an acknowledgement of a thoughtful act. Something along the lines of, "Thank you for rescuing me from that dragon" or " Thank you for letting me borrow your suit of armor."
Today's thanks might be more for a lovely weekend stay, some dog sitting, or a job well done. If the occasion involves a promotion, a gift over a million dollars, or the donation of an organ, we might suggestion a larger basket: Thank You So VERY Much.
All of our baskets include your choice of our original Bite Society Cards written by hand with your message. On rare occasions, we may have to make a substitution of items in your basket.
Butterfield's Peach Bud Candies
During the summer months, we monitor the temperature. If temperatures will be above 72F and we cannot get the basket delivered within 48 hours, we may substitute a different candy for the chocolate in the basket. If you absolutely have to have the chocolate, choose 2-day shipping at check out and write us a note.
Free Shipping to the lower 48 (non-P.O. Boxes).

Alaska, Hawaii, & P.O. Boxes see cart for rates
This basket is a small.
The felt basket is 15" long x 9" deep. With the handles the basket is about 10" tall.
A small dog or a typical house cat could sit in this basket pretty comfortably. You could probably lay an infant in it. I think I could get 3, 6 packs across the bottom with space for about 8 cans of Spam on top.