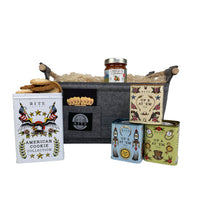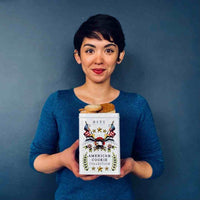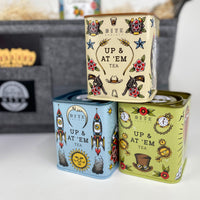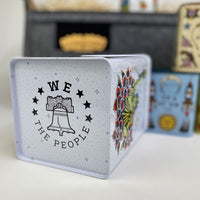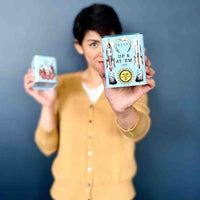 Description
Basket Contents
Shipping
Dimensions
Traditionally, British tea is served at 4 pm. When is American Tea Time? Any damn time we want, because we're Americans - boldly drinking tea and eating cookies whenever we want them. And yes, we just said cookies.
There is enough in this basket to have a few tea parties. Enjoy our BS Tulsi Spice Tea, a classic Irish Breakfast, or the lavender notes of our Earl Grey. We then packed in our American Cookie Collection (they are just too good to call them biscuits) which features Pecan Daddy Cookies, Vanilla Polka Dots, Chocolate Crunch, and Sea Salt Chocolate Chip cookies. Our tea is a little loose, just like us, so we have included a tea strainer and some Oregon Grower's jam for good measure.
All of our baskets include your choice of our original Bite Society Cards written by hand with your message. On rare occasions, we may have to make a substitution of items in your basket.
Oregon Grower's Jam
Tea Strainer
Free Shipping to the lower 48 (non-P.O. Boxes).
Alaska, Hawaii, & P.O. Boxes see cart for rates
This basket ships in a box that USPS likes size-wise. So rates are pretty reasonable to PO Boxes.
This basket is a small.
The felt basket is 15" long x 9" deep. With the handles the basket is about 10" tall.
A small dog or a typical house cat could sit in this basket pretty comfortably. You could probably lay an infant in it. I think I could get 6, 6 packs in there. And, if I took them out of the holders, might be able to squeeze in a 7th.