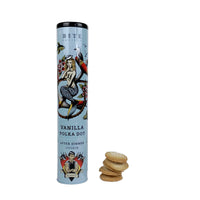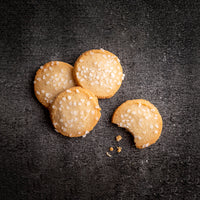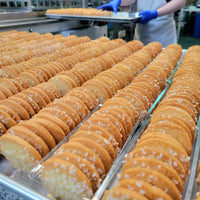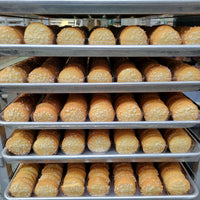 Sometimes a girl just wants to wear polka dots. Don't judge.

This buttery vanilla cookie might be the original cookie. It is all texture and delicate flavor topped with pearl sugar. Each cookie tin contains twenty cookies. We pack them in two sealed sleeves for freshness. Those with willpower just might be able to stop themselves from eating them all.

Each tin contains two individually wrapped sleeves of 10 cookies. That is a cookie sleeve for lunch and a cookie sleeve for dinner...unless you ate them at breakfast.
Ingredients: Flour, Unsalted Butter, Sugar, Egg White, Pure Vanilla Extract, Sea Salt
CONTAINS: MILK, EGG, WHEAT