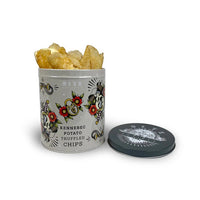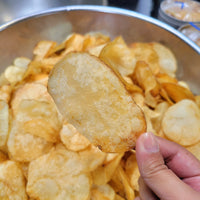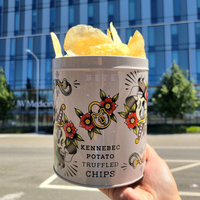 Kennebec Potato Truffled Chip Tin
We took our excellent Kennebec potato chip and tossed it in truffled salt. We put it on the lunch table next to the regular potato chips. After lunch, all the truffle chips were gone.
We source our potatoes from Washington State. Idaho, hold our beer. We've got this. Know as a chipper potato, the Kennebec is low in water content. This makes for a crispier chip.
Black Summer Truffles that are used to flavor this chip are harvested at their peak. That is one hour before sunrise. Most of us are probably best at least one hour after sunrise.
Ingredients: Kennebec Potatoes, Canola Oil, sea salt, black summer truffle, spices