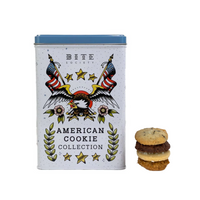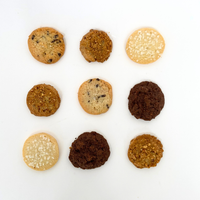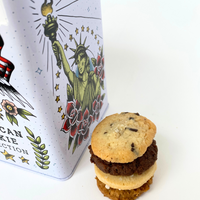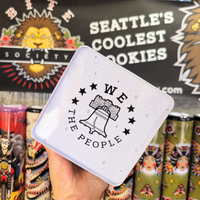 American Cookie Collection
This very American tin is filled with cookies from sea to shining sea. Packed with sleeves of Pecan Daddy Cookies, Vanilla Polka Dots, Chocolate Crunch, and Sea Salt Chocolate Chip, it will satisfy most cookie connoisseurs.

 All of our gifts include your choice of our original Bite Society Cards written by hand with your message.