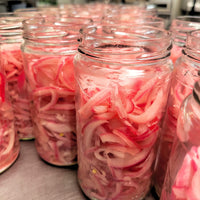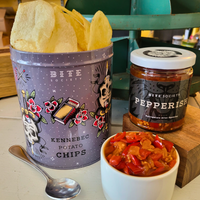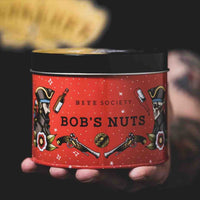 Description
Basket Contents
Shipping
Dimensions
This basket is for the man who can do it all: Hammer a nail, change the oil in the car, fell a tree, start a fire with a flint, open a bottle of beer with his teeth, and lift heavy things. Support his manliness with the snacks men like.
This manly man gift is filed with snacks for him to enjoy in his man cave while he savors his favorite brew. He can enjoy Salami, Smoked Salmon, SnoFrisk, and Beecher's Flagship Cheese to put on manly Kennebec Potato Chips.
Some manly condiments will brighten those bites include Pickled Red Onions and Pepperish. He can have manly Pub Mix and Spicy Nuts that he can eat by the handful. Then he can finish off his snackfest with Chocolate Chipotle Cookies with some manly heat and a Seattle Milk Chocolate Bar because even men like chocolate.
Why are these particular food manly? Could it be the protein? The spice? The fact that they all pair well with an IPA?  It could be marketing (how meta is this right now). Some foods are packaged to specifically appeal to a male audience. Others are designed with the ladies in mind.
At Bite Society, we conducted our own study. Although informal, we have drawn a resounding conclusion. Dudes like to snack!
Send this basket of manly snacks with the firm knowledge that it will be well received.
All of our baskets include your choice of our original Bite Society Cards written by hand with your message. On rare occasions, we may have to make a substitution of items in your basket.
Fennel Pollen Salami
Hot Smoked Coho Salmon
Beecher's Flagship Cheese
SnoFrisk Cheese
Free Shipping
Free 2-Day Shipping to the lower 48 (non-P.O. Boxes).
Alaska, Hawaii, & P.O. Boxes see cart for rates
This basket has a cooler in it. Make sure your party will be home, will check their P.O. Box, etc.
This basket is a medium
The basket is 20" long by 12.5" deep and 13" tall with the handles.
You can stack magazines in this nicely. I have piano music in mine. Sticking with music, I'd say it will hold 3-4 clarinet cases.