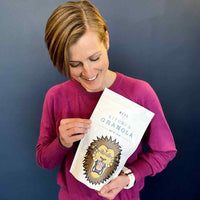 Description
Basket Contents
Shipping
Dimensions
When you need to congratulate, remember Coffee's For Closers. Whether they inked a big deal, sold out the stock, became a billion dollar producer... this basket says it all.

You have two coffee choices: Ethiopian for when you are a little tired and Sumatran for when you really need the eye opener (note: it is a smooth eye opener). Kiyomi's Granola is packed with flavor - great as a bowl of cereal or a yogurt topper. Or, top an Ines Rosales with delicious Apricot preserves. Ginger Crumble cookies can be dipped or savored on their own.
All of our baskets include your choice of our original Bite Society Cards written by hand with your message. On rare occasions, we may have to make a substitution of items in your basket.
Ines Rosales Olive Oil Sweet Crackers
Free Shipping to the lower 48 (non-P.O. Boxes).
Alaska, Hawaii, & P.O. Boxes see cart for rates
This basket is a small.
The felt basket is 15" long x 9" deep. With the handles the basket is about 10" tall.
A small dog or a typical house cat could sit in this basket pretty comfortably. You could probably lay an infant in it. I think I could get 3, 6 packs across the bottom with space for about 8 cans of Spam on top.