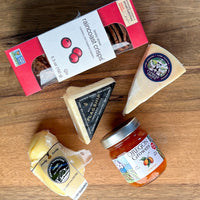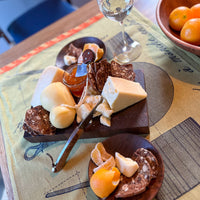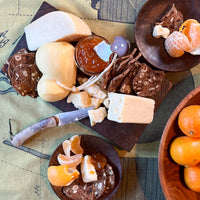 Description
Basket Contents
Shipping
Looking to add on to a basket or maybe just indulge in a great selection of West Coast Cheeses, well look no further. Ferndale Farms Smokey Scamorza, Beecher's Flagship, and Cypress Grove Lambchopper fill out the board of cheeses.
We add on Cranberry Raincoast Crisp Crackers made on the West Coast of Canada in British Columbia. Then we pop in a jar of Apricot Jam from Oregon Grower's which goes really well with this trio.
This basket contains:
Ferndale Farms Scamorza
Beecher's Flagship
Cypress Grove Lambchopper
Cranberry Raincoast Crisp Crackers
Oregon Grower's Apricot Jam
This basket has a cold pack, so we ship it 2-day for you for FREE to the lower 48.
P.O. Boxes, Hawaii, Alaska see cart for rates.
We highly suggest that you do not ship this perishable basket to PO Boxes unless you know your party checks their box daily.
When we can, we add it to your basket. When we can't fit all the goodies into the basket, we ship this separately.