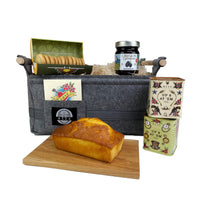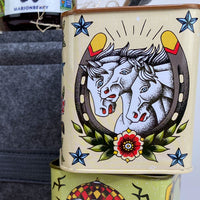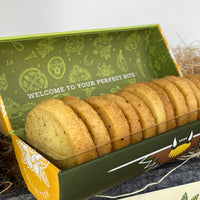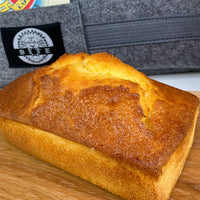 Description
Basket Contents
Shipping
Dimensions
While any of our baskets paired with one of our cards can express sympathy, this one was designed to comfort.
Our signature Tulsi Spice and Irish Breakfast teas paired with Orange Fennel cookies are comfort in a bite. We have added our Madeira Tea Cake (aka Orange Pound Cake) which goes lovely with the marionberry jam. This basket can make for a tea time of remembrance.
All of our baskets include your choice of our original Bite Society Cards written by hand with your message. On rare occasions, we may have to make a substitution of items in your basket.
Bite Society Madeira Tea Cake
Free Shipping to the lower 48 (non-P.O. Boxes).
Alaska, Hawaii, & P.O. Boxes see cart for rates
This basket is a small.
The felt basket is 15" long x 9" deep. With the handles the basket is about 10" tall.
A small dog or a typical house cat could sit in this basket pretty comfortably. You could probably lay an infant in it. I think I could get 3, 6 packs across the bottom with space for about 8 cans of Spam on top.