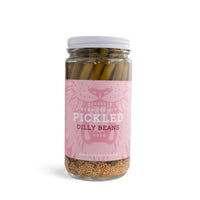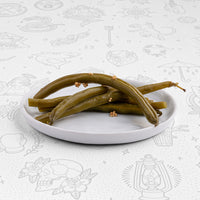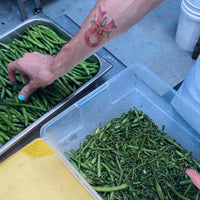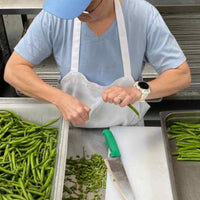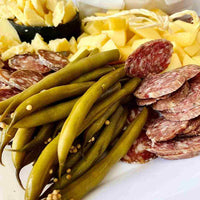 A dill pickle and a green bean walked into a bar..we have no idea what happened, but let your imagination run wild.
We pickle these beans fresh from the farm for our Seattle kitchen. Using pickling dill and all of the love in our hearts, we send them to you in 12 oz jars. What do you do with a Dilly? Eat it straight from the jar, put it on a charcuterie board, or in a Bloody Mary.
Check out our blog post: Dilly Queens and Bathtub Beans.
Ingredients: Green Beans, Vinegar, Water, Onion, Sugar, Yellow Mustard Seed, Salt, Garlic, Pickling Spice, Dill