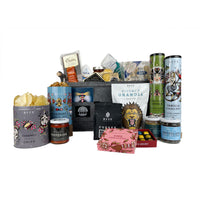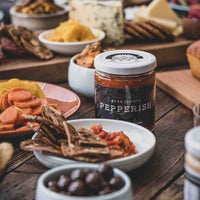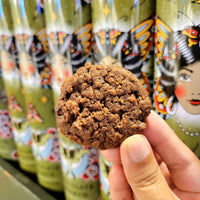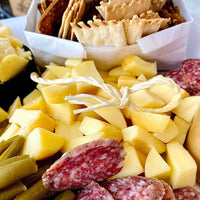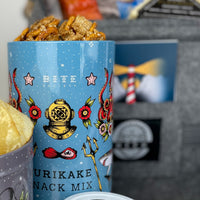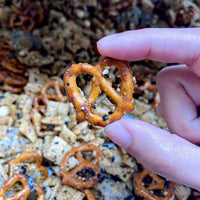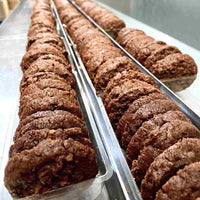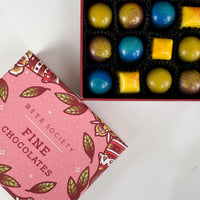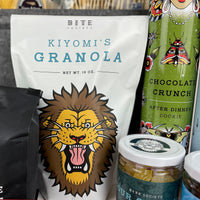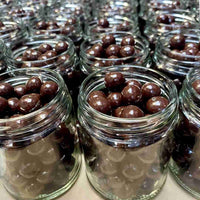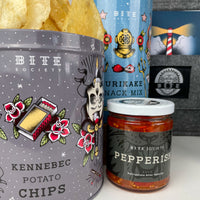 Description
Basket Contents
Shipping
Dimensions
We are located in Seattle. Pretty much in the heart of the city in South Lake Union. We are in one of the last remaining single story commercial buildings in this area nestled between Amazon, The Gates Foundation, The Allen Institute, Apple, and Facebook. We happily stand low tech amidst these giants of our neighbors and enjoy telling passers-by that the chocolate they are smelling is coming from our kitchen, and, yes, you can pop in here to get a cookie fix. If we have been recipe testing, you'll get samples for free from us.

This Seattle basket is largely made up of products from our little area of the world. We do stray here and there for some decidedly lovely bites that round out the flavors we enjoy in our home town.
Start your Bite of Seattle by laying out a snack spread that will make for a lovely lunch substitute for you and several friends. Pair the Smoked Salmon with SnoFrisk and Pickled Red Onions or Pickled Fennel (note: both pickles are fabulous in salads too). The Beecher's loves a dollop of Apricot Jam on top, while the Scamorza and Fennel Pollen Salami feel like old friends.
Let's talk Pepperish. This condiment can comfortably ride shotgun with the Salami or any of the cheeses, but it can do so much more: add it to your burger or top a sausage with it; try it with tuna or a grilled cheese.
We packed in some of our go-to snacks in this basket as well: Kennebec Potato Chips and Furikake Snack Mix. The Kennebecs come from Washington and are fried in house. The Furikake Mix is a good example of the Asian influence on food in Seattle which we all seem to love out here.
We couldn't let you leave Seattle without giving you a morning fix of coffee. Roasted for us here in Seattle, the Sumatran is a single origin coffee that gives you a bold, smooth cup that just might become your favorite. While you are enjoying your morning brew, try Kiymoi's Granola. Made in house here at Bite Society it is a no-gluten-added granola that is great with yogurt or milk.
For your dessert, we give you Seattle made Fine Mixed Chocolates that range from Yuzu White to 72% Dark with stops along the way for a Blond Caramel and a Milk Salty Caramel. These bon bons are handmade for us and are truly lovely. Move on to our cookies with Chocolate Crunch and Vanilla Polka Dot. Move into the Sour Octopuses as our celebration of the Giant Pacific Octopus that graces Puget Sound. Then stash away the Dark Chocolate Sea Salt Caramels for a post food coma pick-me-up.

All of our baskets include your choice of our original Bite Society Cards written by hand with your message. On rare occasion, we may have to make a substitution in your basket... supply chains.
Smoked Coho Salmon
Snofrisk Original
Smoked Scamorza Cheese
Beecher's Flagship
Elevation Fennel-Pollen Salami
La Panzanella Croccantini Crackers
Sour Octopuses
Free 2-Day Shipping to the lower 48 (non-P.O. Boxes).

Alaska, Hawaii, & P.O. Boxes see cart for rates
This basket is a large.
The felt basket is 22" long x 13" deep. With the handles the basket is about 15" tall. It ships in a 25" x 16" x 16" box.
A large dog or a small human adult can sit in this basket. A child will probably be compelled to get in it. I use it to hold an embarrassingly large collection of dog toys along with a dog blanket.