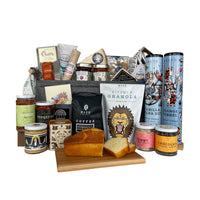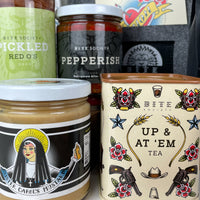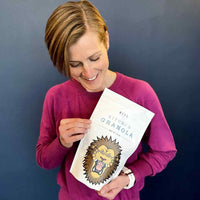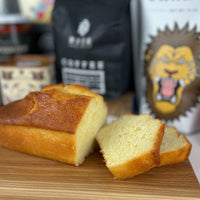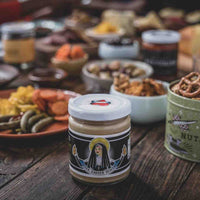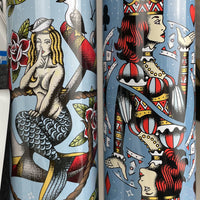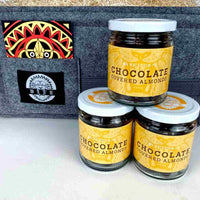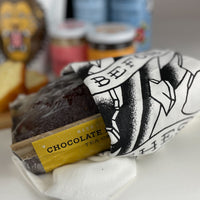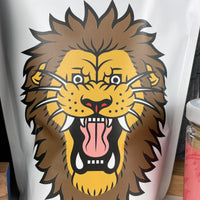 Description
Basket Contents
Shipping
Dimensions
Who doesn't love brunch?!

Brew up the Sumatran or steep the Tulsi Spice Tea. Then, lay out the spread! Two delicious tea cakes start you off: Madeira and Chocolate-Hazelnut. We added Apricot and Strawberry Pinot Noir Jams for those cakes. Bust out the meats and cheeses and build a noshing spread for the Croccantini:
Snofrisk to pair with Smoked Salmon and Pickled Red Onion
Midnight Moon to pair with Fennel Pollen Salami and Sister Carol's Mustard
Beecher's Flagship to pair with Saucisson Sec and Pepperish
Bring out some yogurt and top with Kiyomi's Granola or serve it straight up with milk. Once brunch has been devoured and you passed the tea towels off to your children for clean up, enjoy Orange Fennel or Vanilla Polka Dot Cookies. Then later in the day when you are relaxing and thinking about your fabulous morning meal, bring out the Gummy Grapefruits and Dark Chocolate Almonds.
All of our baskets include your choice of our original Bite Society Cards written by hand with your message. On rare occasions, we may make a substitution in your basket.
Cypress Grove Midnight Moon
Snofrisk Original Cream Cheese
Beecher's Flagship Cheese
Saucisson Sec Salami
Smoked Salmon
Fennel Pollen Salami
Croccantini Crackers
Madeira Tea Cake
Chocolate Hazelnut Tea Cake
This basket has a cold pack, so we ship it 2-day for you for FREE to the lower 48.
P.O. Boxes, Hawaii, Alaska see cart for rates.
We highly suggest that you do not ship this perishable basket to PO Boxes unless you know your party checks their box daily.
This basket is a large.
The felt basket is 22" long x 13" deep. With the handles the basket is about 15" tall. It ships in a 25" x 16" x 16" box.
A large dog or a small human adult can sit in this basket pretty comfortably. A child will probably be compelled to get in it. I use it to hold an embarrassingly large collection of dog toys along with a dog blanket.