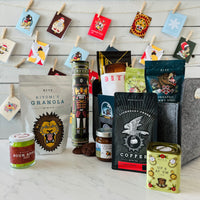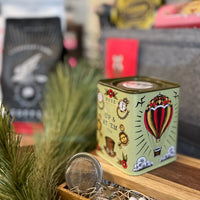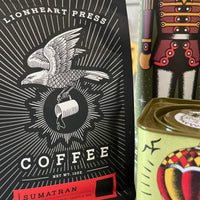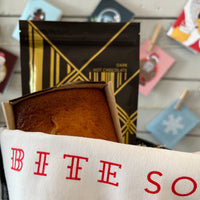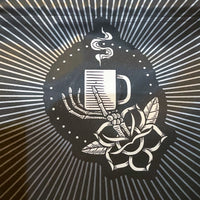 Description
Basket Contents
Shipping
Dimensions
It is time for Christmas morning! We've got you covered with this basket fit for a leisurely Christmas morning. Brew up our single-origin Sumatran Coffee for the coffee lover. Steep Breakfast Tea for the tea lovers. Make up mugs of Mayana Hot Chocolate for everyone else.

For some breakfast snacks while you are unwrapping, try the Cranberry Bread. Or, pop your favorite bread in the toaster and slather with Apricot Jam. Off the Gluten? Kiyomi's Granola has no gluten added.

Later in the day move into the sweets with Peppermint Chocolate Crunch Cookies and a fruit salad of candy -- Peach Buds, Pineapple Gummy Bears, and Sour Apple Dots.

Oh... any messes can be cleaned up with a Bite Society Tea Towel
All of our baskets include your choice of our original Bite Society Cards written by hand with your message. On rare occasions, we may have to substitute an item in your basket.
This Basket Includes:
Mayana Hot Chocolate
Cranberry Bread
After Dinner Chocolate Peppermint Cookies
Sour Apple Dots
Bite Society Tea Towel
Free Shipping to the lower 48 (non-P.O. Boxes).

Alaska, Hawaii, & P.O. Boxes see cart for rates
This basket is a medium
The basket is 20" long by 12.5" deep and 13" tall with the handles.
You can stack magazines in this nicely. I have piano music in mine. Sticking with music, I'd say it will hold 3-4 clarinet cases.